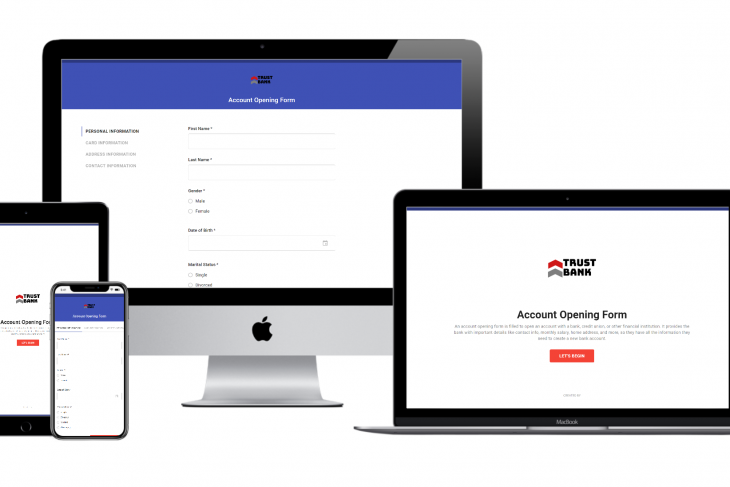 Bank Loan Application app
Banks and other financial institutions have moved away from paper-based forms for opening accounts, applying for loans, etc.
These forms can now be published into dedicated web apps for individual customers to more easily complete, apply and get approval for these services. We have created an example for you to try, which you can access using the link below.
Highly Configurable - No Coding
Build professional and fast branded e-commerce and customer data collection web apps, no coding experience needed. Scalable solutions that can be built and integrated into your business in minutes.

Powform enables you to create branded, interactive, multi-feature apps for mobile and desktop browsers, including all the smart features you need to collect customer data and payments. With the addition of conditional logic you can provide a more tailored experience for your customers.

Our managed secure database allows you to store and analyse all submitted web app data.

Want to store all app data in house?
App submissions can be directed to other business systems via secure authenticated api services.
Contact us today to discuss your custom branded no-code web apps requirements.
Get Started Now