Accessing Uploaded Files
Do you want to know how the File Upload feature works from the perspective of your respondents?
Here we'll show you how to properly upload files in your published Web App, as well as how to access
Uploading files in your Web App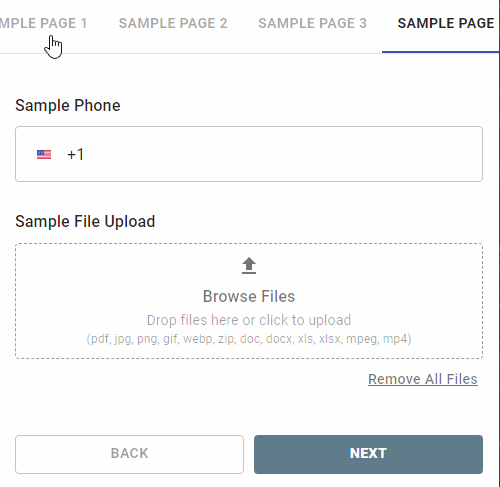 Your respondents will be informed if a file is not supported or if it exceeds the maximum file size. Example:

To learn how to configure the accepted file types, maximum number of files, size limit, and more, check out our guide Form Fields - File Upload.
Finding the uploaded files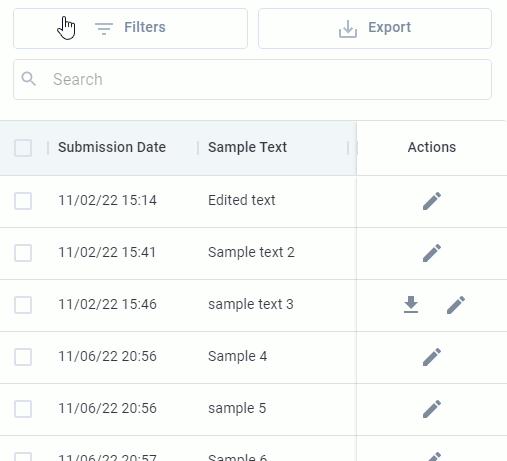 The files sent in the Web App will be stored in the Database, on the Powform platform.
You can use the Filters function to quickly find the submissions that contain files. Just select the File Upload component in the Columns and change the Operator. Set "Empty" to list only submissions without files and "Is Not Empty" to show the ones containing any number of files.
Learn how below:
Another option to identify submissions with files is by scrolling to the File Component column, clicking the 3 dots near it and selecting "Sort by DESC".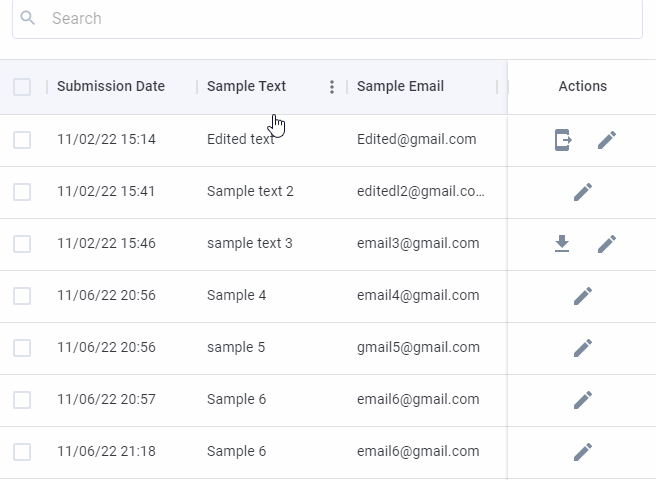 The submissions with the most files will appear on top of the list. Just as shown below:
Accessing the uploaded files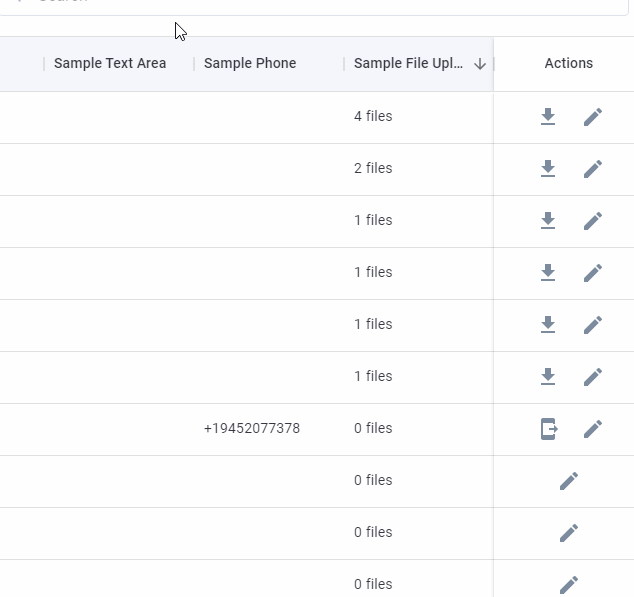 Look for the submission which contains an uploaded file and click the Download File(s) button under the Actions column.
Here you'll see each file, their names, format, and size. You can download each file individually by clicking the Download button near each one of them.. Or choose Download All Files to compile all of them in a Zip file:
Now that you know how files are uploaded and where they are located, go download them!
Highly Configurable - No Coding
Build professional and fast branded e-commerce and customer data collection web apps, no coding experience needed. Scalable solutions that can be built and integrated into your business in minutes.

Powform enables you to create branded, interactive, multi-feature apps for mobile and desktop browsers, including all the smart features you need to collect customer data and payments. With the addition of conditional logic you can provide a more tailored experience for your customers.

Our managed secure database allows you to store and analyse all submitted web app data.

Want to store all app data in house?
App submissions can be directed to other business systems via secure authenticated api services.
Contact us today to discuss your custom branded no-code web apps requirements.
Get Started Now